If opportunity doesn't knock, build a door.
- Milton Berle
Less than 10 years ago all my samples were in binders like this.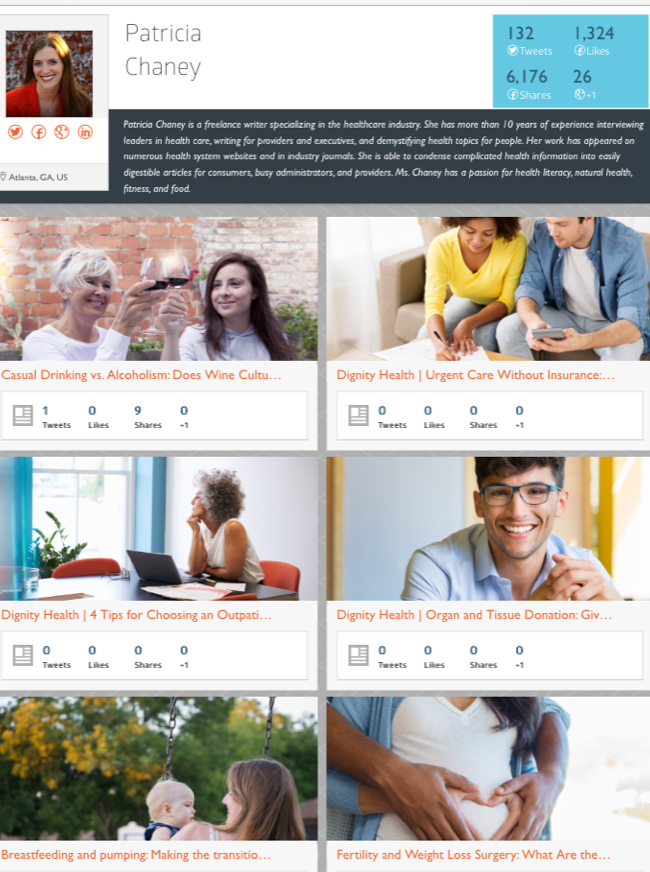 Now they're all online and organized in one place with the most recent first.
Every freelance writer needs an online portfolio. This is your primary engine to share your work with people who want to pay for your talent and expertise. The goal of your portfolio is to make your talent and expertise clear.
Why A Portfolio?
When you start out, you may be thinking you need a website right away, but in many cases an online portfolio may be enough to get your web presence started. If you're already writing some and have a few samples, this is the best and easiest way to display them.
You can introduce your samples with a strong bio or a site that allows you to add an About Me page. Most portfolios allow you to link to your social media accounts and personal website if you have one.
It's OK if you're just starting out and only have a limited number of samples. It's that much easier to set up.
Free or Inexpensive Portfolio Sites
Contently. Contently allows you to create a free portfolio with a brief bio, links to social media or your personal website, a headshot and links to your online work. Contently will troll the internet for your published work, but this feature is limited. Expect to manually link most of your work. You can also upload PDFs of past work that was only in print.
Muck Rack. This free service tracks your work and social media to automatically update your portfolio. It is primarily geared toward journalists and works best if you always get a byline.
Pressfolios. This site has a free option, but you're limited to 12 clips. That may be enough as you start off just to get a web presence. You can then migrate your clips to your personal website.
JournoPortfolio. The free version limits you to 10 samples, but the upgraded plans are affordable at $5 or $10 per month. This is cheaper than many website services and offers you enough customization and features that you don't need to develop a full business website just yet. Simply add an About Me page and a contact form to your portfolio.
Once you've created your portfolio, share it on your social media sites and add it to your resume. This is your most important tool when it comes to applying for work.